Judy Rice is a highly experienced writer specializing in the food, beverage, and packaging industries. With over 30 years of expertise, she has crafted numerous articles tailored to meet the customized needs of...
Packaging is a powerful tool for creating lasting impressions and standing out amongst other brands. It helps to tell your company's story and can be used as an extension of your branding efforts.
With custom retail display box designs, you can create something that reflects your brand's personality and serves a functional purpose. To help you get started with designing creative custom packaging solutions, here are 5 creative ideas for custom packaging designs worth exploring.
5 Creative Ideas For Custom Packaging Designs
Idea #1: Personalized Labeling
Benefits Of Personalized Labeling
Personalized labeling is an effective way to give your product packaging a unique and memorable look that will stand out among competitors in the market. It allows you to add a custom message or image to your product labels, making them more eye-catching and appealing.
It also helps establish a strong brand identity, allowing customers to connect with your business more personally Additionally, customized labeling can communicate important information about products, such as product ingredients, instructions for use, and warnings related to safety and health hazards.
Examples Of Creative Personalized Labeling Designs
Creating interesting and creative personalized labeling designs is key to standing out in the marketplace. One great example is the craft beer industry, where customized beer labels are often used to tell the story behind each brew.
Alternatively, food companies may opt for fun designs featuring bright colors and whimsical illustrations to make their products more exciting and visually appealing.
For beauty brands, creative labels featuring illustrations of models wearing the consequences can be beneficial in helping customers visualize how they might look using them.
Another great way to customize product labels is by incorporating modern fonts and colors into the design scheme – this can help evoke certain emotions or even create entire stories around each label design!
Idea #2: Unboxing Experiences
What Is An Unboxing Experience?
An unboxing experience is a type of packaging design that creates an element of surprise and delight when the product or service is opened or revealed.
The idea is to make the unboxing process both exciting and memorable so that customers feel as if they're being rewarded for their purchase. It also serves to differentiate your brand from competitors who are offering similar products or services.
Examples Of Creative Unboxing Experiences
One popular example of a creative unboxing experience is subscription boxes, which have become increasingly popular recently. These boxes typically contain small items and products that appeal to the customer's lifestyle and interests.
Companies such as Birchbox provide beauty, skincare, and wellness products each month for subscribers, while Blue Apron delivers pre-measured ingredients and recipes for cooking delicious meals at home.
Other companies have created unique unboxing experiences that involve elements of discovery or excitement by including surprises with each package.
For instance, The Bouqs Company includes a special gift with every flower delivery they send out while also hand-writing personalized notes on the box flap.
Customized puzzles are another great way to create an unboxing experience with added value—the customer can piece together a puzzle image related to your brand or product after opening the package!
Idea #3: Reusable Packaging Material
Benefits Of Reusable Packaging Material
Reusable packaging materials are a great way to reduce the waste of single-use packaging products. They are also more cost-effective and can be used over again for multiple purposes, which makes them an ideal choice for businesses that want to minimize expenses while still delivering quality products to their customers.
Reusable packaging materials can help you create a more aesthetically pleasing look and feel and enable you to display your brand's personality and values through custom designs. Other benefits include increased durability, protection during shipping, and improved environmental sustainability due to reduced reliance on disposable materials.
Examples of Reusable Packaging Materials
One of the most popular forms of reusable packaging is the cardboard box, made from recyclable material and used repeatedly for various purposes.
Additionally, corrugated plastic containers are another great option due to their lightweight design and durability.
At the same time, wooden crates offer a rustic look that can instantly add character to any product display. Many other types of reusable packaging materials are available such as burlap bags, cloth pouches, and more, all of which have been designed with both practicality and aesthetics in mind.
Idea #4: Sustainable Solutions
The Advantages Of Sustainable Packaging Solutions
It allows businesses to reduce their carbon footprint by using fewer resources in production and transportation processes. This not only helps lower costs but also helps protect the environment by reducing waste and pollution levels associated with traditional manufacturing methods.
Additionally, sustainable solutions allow brands to communicate their commitment to eco-friendly practices directly through their custom designs – something that is increasingly important amongst today's consumers looking for companies they can trust regarding environmental responsibility.
Examples Of Sustainable Custom Packaging Designs
Some great examples of sustainable custom packaging designs include compostable mailers made from 100% recycled paper; paperboard boxes that use recycled content or that come pre-assembled; biodegradable bubble wrap made from cornstarch; cardboard mailer boxes with SC-certified paper; or even 100% natural cotton-drawstring bags that can be reused over again by customers after purchase!
All these options provide businesses with an efficient yet environmentally friendly way to package their products – which will undoubtedly leave a lasting impression on customers who appreciate companies making conscious choices regarding sustainability efforts!
Idea #5: Pull-Tab Boxes
Benefits Of Pull-Tab Boxes
Pull-tab boxes are an innovative way to package products with a unique design that can help draw attention and make your product stand out. These boxes feature a pull tab, which makes them easy to open and close without having to use any tools or extra pieces of equipment.
As well as being convenient for users, this packaging also provides additional opportunities for product promotion and marketing, as it can be printed with eye-catching designs and custom branding messages.
Additionally, pull-tab boxes have an element of sustainability built into their design as they are often made from cardboard or paperboard materials that are recyclable and compostable.
Examples Of Creative Pull-Tab Box Designs
There are many ways to customize pull-tab boxes to make them unique while keeping the same basic structure intact. For example, you could use an embossed logo on the top panel or add flaps with information about the product.
You could also experiment with different colors, patterns, shapes, and sizes to create a visually appealing box that will grab attention in stores or online. Additionally, you can use digital printing technology to print high-quality images onto your package box for maximum effect.
How Can Custom Packaging Help Your Brand?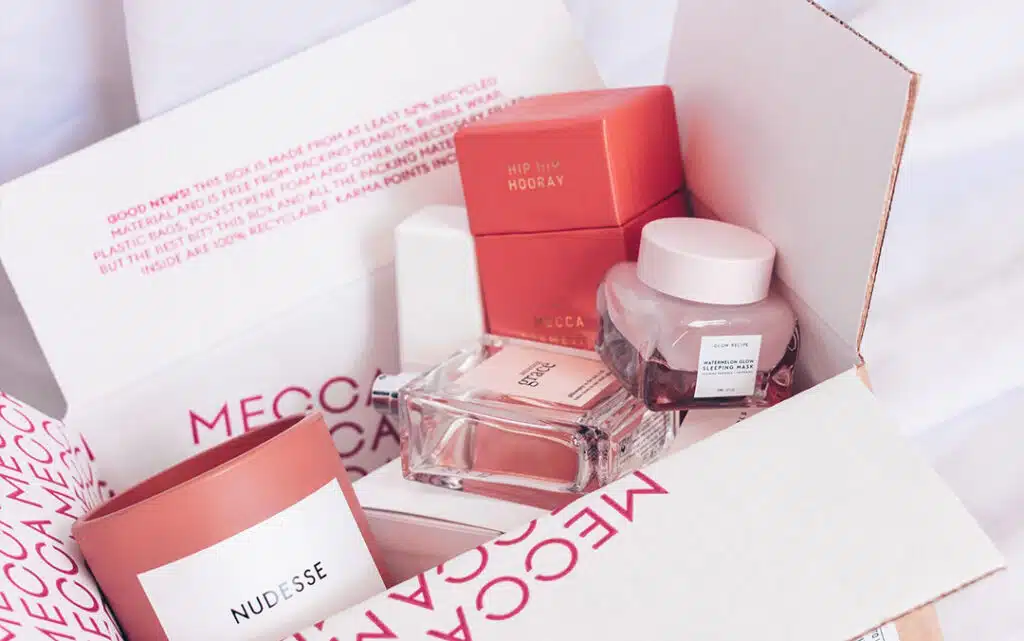 Custom packaging can be an effective tool in helping your brand stand out amongst the competition and create a lasting impression. Custom packaging designs give you complete control over how your products look, feel, and work.
Not only does this allow you to create something that reflects your brand's personality, but it also serves a functional purpose. From creating memorable unboxing experiences to increasing product authenticity and recognition, here are some ways custom packaging boxes can help elevate your brand:
Showcase Your Brand Personality
Nova Packaging allows you to create unique packaging designs that reflect your brand's personality. You can express yourself through creative packaging designs, whether it's eye-catching graphics or incorporating special finishes like embossing or foiling.
Increase Brand Recognition
Creative and unique custom packaging is more likely to grab the attention of potential customers and stay in their memory long after seeing it for the first time. By consistently using specialized custom printed boxes across different products, customers will start to recognize your brand easily in a crowded market.
Create Unforgettable Unboxing Experiences
Custom packaging boxes are ideal for creating an unforgettable unboxing experience that wows customers and encourages them to return for more.
For example, with Nova Custom Boxes, you can customize box shapes and sizes to fit perfectly around whatever product they contain while protecting shipping or handling.
Securely Protect Products During Shipping
Standard corrugated boxes and bubble wrap may get the job done; still, they don't provide much protection against dirt, dust, and water damage that could occur during transit or storage.
By investing in custom-made inserts for each product type you're selling, you'll be able to ensure that all goods arrive safely at their destination without any damage done along the way.
Display Products Prominently on Store Shelves
Custom printing on retail display boxes gives brands a great opportunity to showcase their products prominently on store shelves with eye-catching colors, graphics, and imagery that stands out from competitors on cluttered shelves or racks.
Through clever design choices such as vibrant colors or die-cut windows for example Die Cut Gift Boxes, brands can quickly capture consumer attention and make sure their products stand out from competing items around them.
Investing in custom packaging is worth making if you want to further elevate your brand's presence in today's competitive market. With Nova custom packaging's extensive range of materials, finishing options, sizes, shapes, branding options, and more, there's no limit when designing creative solutions that will help boost the recognition of your brand amongst consumers.
Closing Thought
Custom-designed pull tab boxes are an effective way to package products due to their convenience and potential for creative expression when designing them. These boxes offer an opportunity for personalization and environmental benefits due to their ability to be recycled or composted at the end of their useful life cycle.
With these 5 creative ideas for custom packaging designs and a combination of features, pull tab boxes are worth considering when choosing a packaging solution for your brand's products.
Judy Rice is a highly experienced writer specializing in the food, beverage, and packaging industries. With over 30 years of expertise, she has crafted numerous articles tailored to meet the customized needs of her clients. Judy's extensive knowledge extends to various aspects of the industry, including packaging materials, machinery, and technology applications.